Home
>
Partners
Partner
SmartStream Technologies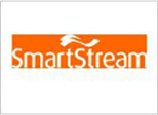 SmartStream Technologies offers enterprise-wide, real-time Transaction Lifecycle Management (TLM) solutions for sustainable ROI through non-disruptive business transformation. Over 1,000 clients and more than 75 of the world's top 100 banks use TLM solutions to eliminate straight-through processing barriers - reducing operational risk and cost, addressing regulation and improving customer service.
TIBCO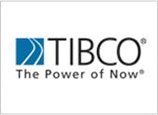 TIBCO is famous for its event-driven "Information Bus" software. It provides customers the two-second advantage – the ability to capture the right information at the right time and act on it preemptively for a competitive advantage. Now, more than 4,000 customers worldwide rely on TIBCO to manage information, decisions, processes and applications in real time.
TOKYO SYSTEM HOUSE Co., Ltd.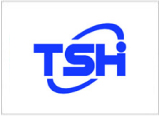 Tokyo System House (TSH) is a independent software vendor providing the leading service. Now bundling the migration service 「MMS」、migration framework「AJTOOL」 and 「MMS+ cloud」to provide the service and solution to the oversea legacy platform user. For extension overseas market, TSH cooperates with SYSCOM group starting the global business not only Taiwan but Asia and North America area etc. to becoming global leading provider in the fields.
Trend Micro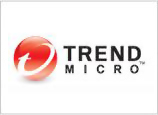 Trend Micro is a security company with over two decades of expertise in Endpoint, Messaging and Web Security, Trend Micro provides individuals, and organizations of all sizes, with smarter security solutions that protect against a wide range of insidious threats and combined attacks including viruses, spam, phishing, spyware, botnets and other Web threats, such as data-stealing malware. Most recently, the company has been recognized as a security leader in cloud-client technology by
              introducing developments that enable security to be integrated within in-the-cloud
              applications, datacenters, delivery systems and endpoints.
VIC TOKAI CORPORATION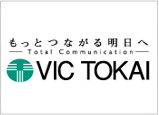 With advanced technology, talented staffs, and international experience, VICTOKAI has reached achievement of communication network system development and management for customers in various fields by working with local subsidiaries and international business network. Being SYSCOM's partner for: 1.Global cloud computing business cooperation 2.VICTOKAI's global user support 3.Offshore development projects in China 4.SYSCOM's products marketing in Japan
VMware Global Inc.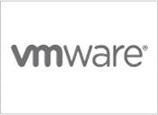 VMware(NYSE:VMW), the global leader in virtualization and cloud infrastructure, delivers customer-proven solutions that significantly reduce IT complexity and enable more flexible, agile service delivery. VMware accelerates an organization's transition to cloud computing, while preserving existing IT investments and enabling more efficient, agile service delivery without compromising control. With more than 250,000 customers and 25,000 partners. VMware helps organizations of all sizes lower costs,
              preserve freedom of choice and energize business through IT while saving
              energy─financial, human and the Earth's。